WELCOME TO Rachel Campbell Associates
Financial advisers located in Lower Upham, Southampton
The great joy of financial freedom is having your heart and mind free from worry about life's uncertainties, and our aim is to pave the way for a more secure financial future for you, your family and for businesses of all sizes.
You are the focus of our business: You, your life, your family, your future.
Our understanding of your current financial situation is the keystone to the formulation of a financial plan which will meet your future needs. Many people have goals and dreams, but a goal without a plan is just a wish... an achievable goal is a dream with a deadline.
So it all starts with listening. We listen to your needs, your hopes, your dreams, and we formulate a plan, which enables us to offer you clear, no-jargon advice on the most appropriate financial products for your personal circumstances.
This is the start of our journey together, to prepare the plan to meet your goals, to ensure that you, your family and your assets are protected, and to help you build a brighter, more secure future.
Call us today on 02380 404681 or email us at admin@rachelcampbell.co.uk and we'll be pleased to help you.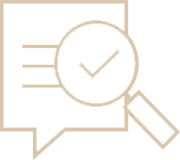 ​
​
ABOUT
Who we are and what we do
We believe that getting professional financial advice is one of the best ways for individuals to look after themselves, their families and their futures.
Our role as financial advisers is to help you to meet your financial goals, ensuring that the advice we give you is tailored specifically for your needs. We'll work with you to understand your current position, and then to create short, medium and long-term strategies to protect and grow your money.  
Our aim is to offer you a thoroughly professional, highly individual service that puts you in a more advantageous financial position, both now and in the future. Quite simply, we want to make sure you have the greatest amount of wealth available to you, when you need it most.

Financial Services
We offer a full range of financial services and have highlighted three of our most popular below.
Our plan for you
We meet together to discuss your personal circumstances and your current financial situation.
Next we discuss your objectives and your aspirations, as well as any concerns that may arise.
We'll discuss with you our analysis of your current financial position, and outline our initial thoughts for the plan.
So now we know where you are and where you want to be. In this phase we present your Personal Financial Plan.
It's time to implement the plan. Every course of action we have recommended and agreed with you is now put into motion.
6
Review the Plan & Progress Updates
If required, review dates will be agreed and can take place annually or more regularly if required or requested, ongoing fees will be agreed as to which service level is required.
WANT TO MAKE THE MOST OF YOUR WEALTH?
Contact us now to speak to one of our Financial Advisers
Don't miss this opportunity!
Where we are
Unit D, Meadow View Business Park, Winchester Road, Lower Upham, SO32 1HJ
Registered Address: 24 Picton House, Hussar Court, Waterlooville, Hampshire, PO7 7SQ.
Registered in England and Wales under reference 07947939.
Rachel Campbell Associates is a trading style of Primary Financial Solutions who is an appointed representative of Quilter Financial Services Ltd and Quilter Mortgage Planning Limited, which are authorised and regulated by the Financial Conduct Authority.
Primary Financial Solutions is entered on the Financial Services Register (https://register.fca.org.uk/s/) under reference 577475.
The guidance and information contained within this website is subject to UK regulatory regime and is targeted at clients based in the UK.
Rachel Campbell Associates © Adviser Pro 2022 all Rights Reserved
Website Designed, Developed and Licenced by Adviser Pro ©